Behind the Scenes of X-Men: The Animated Series
---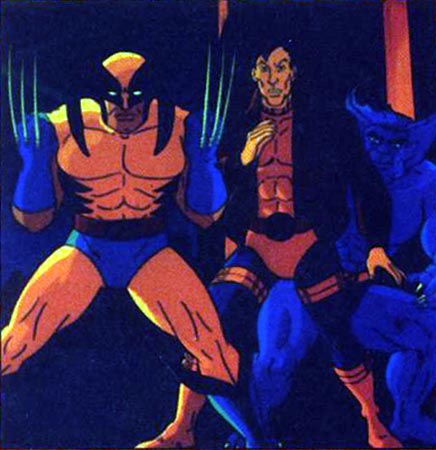 Interview with Lawrence Bayne



Lawrence Bayne provided the voices of Cable, Erik the Red, and Captain America. Read what he has to say about his X-perience. Interview conducted Winter 2004-2005.

Behind the Scenes



A fairly long article about the makings of the show, including Morph's origin.

FOX Snares X-Men



An article about the makings of the show before it actually premiered.

X-Men Season 3 News



Info on the third season. Includes a model sheet image of Deadpool.

Mutant Animation: The X-Men's Television Series



A detailed interview with Bob Harras, the show's Marvel Comics consultant. Features storyboards from "Night of the Sentinels."

The Phoenix Takes Flight



LONG article about the third season. Features lots of exclusive images. Don't read this if you haven't seen the "Phoenix" and "Dark Phoenix" episodes.
---
This page is a part of DRG4's Marvel Cartoon Pages:

Featuring Spider-Man, X-Men, Fantastic Four, Iron Man, Incredible Hulk, and the Silver Surfer.
---