The Crew of X-Men
---
The following people worked on X-Men to some degree. If you are one of these people (or you worked on the show but aren't listed here) and want to talk about the show, please feel free to E-MAIL ME
---
Larry Houston, PRODUCER
A 14-year veteran of the animation business, Houston spent much of the 1980s with Marvel Productions, and has been a producer on X-Men since the show's inception. His credits include Spider-Man and His Amazing Friends, Dungeons and Dragons, and GI Joe, and he's also tried his hand at comics as a penciler and inker on DNAgents. He later worked on the second season of Fantastic Four. In 1990, his work as producer and director on DIC Enterprises' Captain Planet series earned him an Emmy nomination. "I've been reading the X-Men books since they started," Houston said, adding with a laugh. "I wish I had my [UNCANNY] X-MEN #1 -- I'd have a lot of money right now."
---
Eric Lewald, STORY EDITOR
Another principal of the X-Men crew since day one, Lewald developed the series for television, as he did previously with ExoSquad. His other credits include a stint as story editor on the Beetlejuice cartoon, and three years as a staff writer with Disney's TV animation division, during which he worked on Chip 'n' Dale's Rescue Rangers, Darkwing Duck, and TaleSpin, among others. He later worked on the second season of Iron Man and Gargoyles: The Goliath Chronicles.
---
Frank Brunner, MODEL DESIGNER
Model Designer Frank Brunner came to X-Men with prestigious comic book credits that includ MAN-THING, HOWARD THE DUCK, and the famous "Sise-Meg" storyline for DR. STRANGE.
---
Sidney Iwanter, EXECUTIVE DIRECTOR, FOX Programming
"I purposely volunteer for all of the testosterone drippers -- shows like Beetlejuice, Batman, X-Men, Spider-Man," Iwanter noted with his trademark sarcasm. Having been in children's programming since 1979, at Hanna Barbera, TMS Entertainmente, Southern Star Productions, Marvel Productions, and now FOX, Iwanter -- with his 40-year love affair with comic books -- is ideally suited to, as he puts it, "act as the liaison between the production company and the FOX network -- I have to participate in the entire creative decision-making process, as well as closely working with broadcast standards to allay their fears." Iwanter currently works for "The Hallmark Channel."
---
Joe Calamari, EXECUTIVE PRODUCER
Calarmari has been involved with Marvel for more than 20 years; "in fact it's the only job I've ever had since graduating from law school." He was formerly one of the owners of Marvel, and held various positions throughout the years, including that of executive vice-president. In 1980 he and Marvel President James Galton launched Marvel Productions, which went on to become one of the industry's largest animation studios. Since January 1994 he has served as a consultant and as executive producer of several of Marvel's film and TV projects.
---
Haim Saban, HEAD OF SABAN ENTERTAINMENT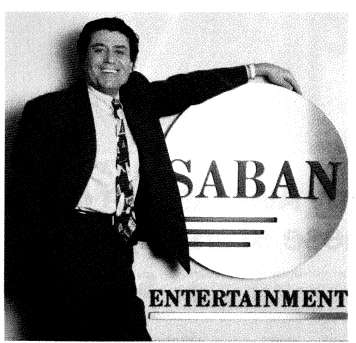 Haim Saban was the head of SABAN Entertainment, the company behind the show.
---
Margaret Loesch, HEAD OF FOX KIDS NETWORK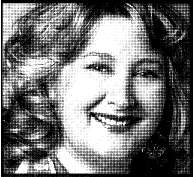 Margaret Loesch was the head of the FOX KIDS Network who encouraged the crew to make the show as much like the comics as possible.
---
This page is a part of DRG4's Marvel Cartoon Pages:

Featuring Spider-Man, X-Men, Fantastic Four, Iron Man, Incredible Hulk, and the Silver Surfer.
---