Buy Spider-Man Video Games
---
Click on the link to see the information on the item (how much it costs, and etc.), and then you can order it from AMAZON.COM.
---
---
Spider-Man: The Movie for Playstation 2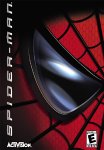 My only problem with the PS2 version is the long loading times. Other than that, there are lots of levels and a number of hidden extras.
---
Spider-Man for the PC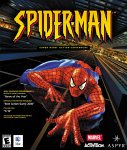 This was originally created for the Playstation 1, but it was then put on other platforms.
ALSO AVAILABLE FOR MACS , GAME BOY COLOR
---
Spider-Man 2: Enter Electro for Playstation 1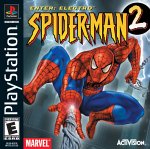 This is the sequel to the game above, but it really isn't as good as it could have been.
---
Spider-Man 2: Enter Electro Official PS1 Strategy Guide
BradyGames Spider-Man 2 Enter: Electro Official Strategy Guide provides detailed boss strategies for defeating new super-villains. Detailed 3D level maps. Comprehensive coverage of new attacks and combos including, Ice-Webbing, Taser-Webbing, and Auto Aim. Tips and tactics revealed for battles along with game secrets and bonuses!
---